Our MissionTo create the possible, one learner at a time.
Nelson is Canada's leading K–12 educational publisher and we have remained dedicated to our legacy of looking forward for over a century. Our commitment to the individualized needs of students, teachers, and administrators continues to fuel our innovation as an educational partner. In 2017, these efforts manifested in Edwin, Nelson's revolutionary digital platform that provides a common experience for deep, trusted content and boundless learning pathways. Nelson's visionary digital transformation embodies our promise of equitable, inclusive, and engaging experiences for all teachers and students.
LeadershipOur leadership team

Steve BrownPresident & Chief Executive Officer
Steve Brown has made his mark in Canada and Internationally by leading organizations through digital transformation. His career spans a diverse mix of industry and technology experience from multi-media entertainment, automotive, and now to learning solutions.
Since joining Nelson in September 2016, Steve has transformed the vision for this 106-year-old company by reimagining the role and purpose of a publisher in 2017 and beyond. Implementing an internal infrastructure focused on student and educator experiences, allowed teams to look beyond learning resources and look at the fundamentals of student engagement. He has reframed the organization's digital competency by instituting a technology department comprised of some the world's best and brightest talent based in Silicon Beach California resulting in the creation of Edwin, a world class digital learning ecosystem.
Steve is a strong believer in the transformational power of education and the role it plays in building a stronger society. As the education landscape continues to evolve, the K-12 and post-secondary markets started to move at different speeds. Steve saw the need to increase attention on student engagement in order to prepare students for post-secondary success and future workforce readiness. In March of 2020, this century old organization retracted from the post-secondary market to deepen its focus on K-12 education and technology.
Steve's passion and commitment to transforming education, and the student learning experience, continues to fuel the innovation pipeline at Nelson.

Claudine O'DonnellSenior Vice President, Nelson Solutions
Claudine O'Donnell is the Senior Vice President of Nelson Solutions. Claudine joined Nelson in 2017, bringing with her over 20 years of strategic leadership experience in educational publishing. Claudine came to Nelson with post-secondary instructional experience, a plethora of editorial management practice, and consultative sales experience and has been successful in overseeing several teams from sales to marketing to customer service and product solutions. Spending much of her career focused on leading the publishing industry's digital transformation of curriculum-aligned content and resources, Claudine continues to inspire, empower, and develop teams to execute at their optimal performance levels in all aspects of the business. Over the past two decades, Claudine's depth of knowledge, collaborative nature, and passion for teaching and learning has led her to develop notable relationships with key educational partners across businesses and governments provincially, nationally, and internationally. These critical relationships and Claudine's innovative thinking have helped guide Nelson through significant ventures, acquisitions, and partnerships.
Claudine firmly believes that every learner should have access to an inclusive and equitable education so that they may reach their full academic and social potential. Claudine is proud to work for a company that has been a trusted partner in providing valuable learning resources for over 100 years and is delighted to be part of Nelson's visionary digital transformation in supporting equitable, inclusive, and engaging teaching and learning experiences for the betterment of society.

Ben HigginsSenior Vice President, Corporate Strategy and Edwin Business Lead
Ben Higgins is the Senior Vice President, Corporate Strategy and Edwin Business Lead. Ben joined Nelson in February 2017 to help lead Nelson's digital transformation across all aspects of the business by putting the needs of the students, teachers, and administrators at the centre of product design. He has a passion for leveraging technology to empower teacher practice and to improve student outcomes.
Ben has a proven track record of leading businesses across multiple industries in North America, Europe, and Asia. Starting his career in China, Ben set up and managed several factories providing interior car components for the major automotive manufacturers. He then went on to build an investment consultancy based in Shanghai focusing on outbound investments into Australia, the United Kingdom, and the United States. After moving back to North America, Ben shifted his focus to developing technology and became the head of strategy and sales for a multinational media company serving the world's largest entertainment clients. More recently before joining Nelson, Ben was the Managing Director of pan American digital marketing and technology company based in Los Angeles. He is a business graduate from McGill University in Montreal, Canada and is a Mandarin speaker.

Ryan AnklesariaSenior Vice President, Finance & Operations
Ryan Anklesaria is the Senior Vice President of Finance & Operations. Ryan joined Nelson in 2018 after progressive sales and finance roles with a global automotive brand. He began his career as a Chartered Accountant providing audit and advisory services to private corporations across Canada. Ryan was a leader in Nelson's 2020 transactions to retract from the post-secondary market to deepen its focus on K-12 education and technology.
As Nelson's head of Finance & Operations, he is accountable to financial performance and reporting, stakeholder and risk management, as well as corporate development and governance. He also leads Nelson's shared service departments including human resources, technology services, inventory planning, supply chain, and manufacturing.
Ryan is a lifelong learner. In addition to his CPA accreditation, he is a commerce graduate from two separate post-secondary institutions in Toronto. Ryan is married to an Ontario public school teacher and believes deeply in the power of tailored and inclusive education, and the transformative impact it can have on society and the economy.
Equity, Diversity, and InclusionOur strength is diversity.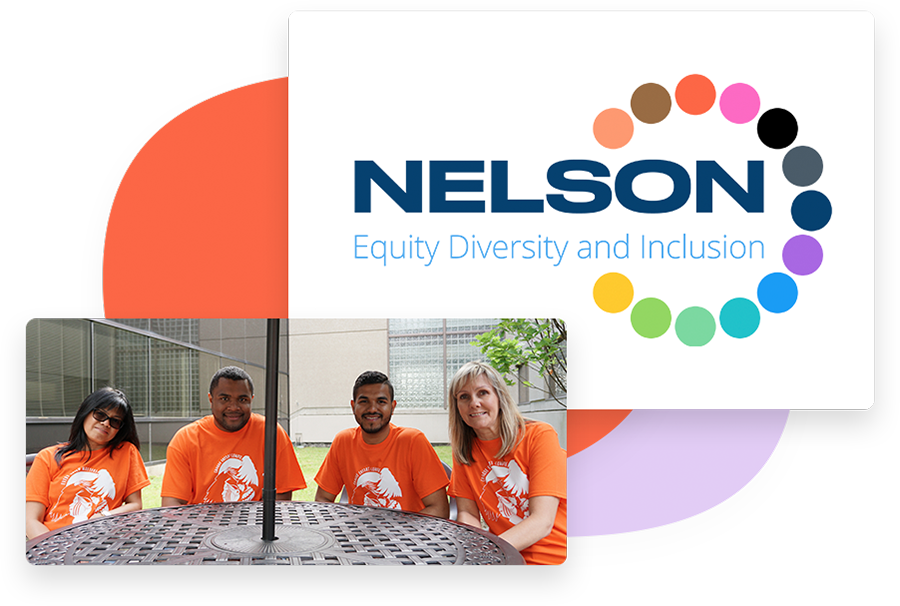 Equity, Diversity, and InclusionOur strength is diversity.
At Nelson, we are committed to fostering an equitable, diverse, and inclusive workplace environment. This is an integral part of our company's culture and mission that aligns with our four key pillars of Employee Diversity, Developing Authentic and Accurate Content, Amplifying External Voices, and Supporting our Local Community and Beyond.
...and our ability to impact social change. Truth, honesty, integrity, respect, and evidence guide our decisions and actions in the development of learning solutions that empower success for all educators and learners.
...that nurtures belonging and represents many different cultures, backgrounds, perspectives, and opinions. Everyone is free to be who they are.
...that are equitable, diverse, and inclusive with existing and future partners in education.
...by creating measurable short- and long-term goals that place equity, diversity, and inclusion at the core of what we do in our resources, the workplace, the educational community, and in our larger society.
...through the work we do and the actions we take. We are stronger together.
Career OpportunitiesCreate possible with us.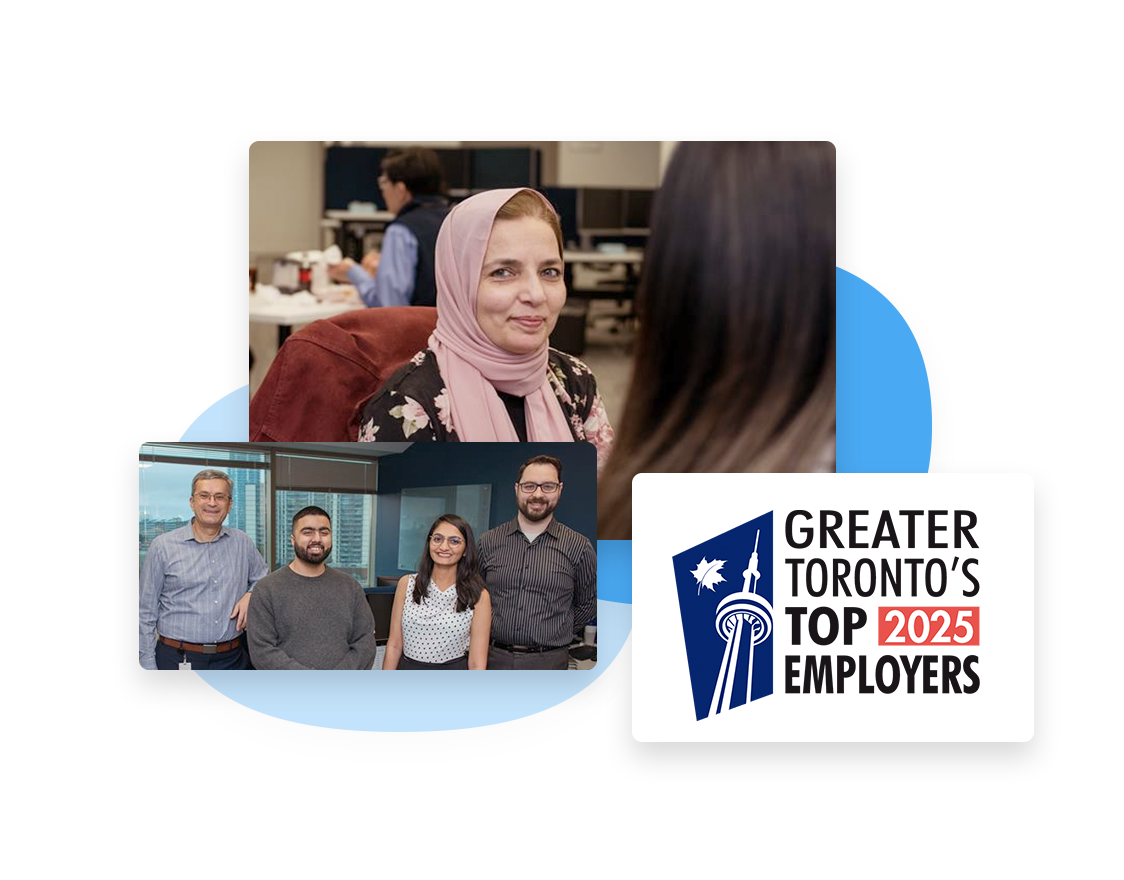 Career OpportunitiesCreate possible with us.
There are many reasons to join Nelson, including unique career paths, great training programs, and professional development. It's also important to find a company that offers you a place to grow and make a difference. Nelson is that company, whether you're starting your career or are a seasoned professional. When you join Nelson, you'll find an amazing group of people who work together, and are committed to excellence. It's what continues to make us one of Greater Toronto Area's top employers!
Perks and Benefits
Summer Hours (June through September)
Holiday Closure (Christmas — New Year's)
Paid Volunteer Day
Flexible Hours (Divisional Dependent)
Hybrid Work Arrangement (Remote & In-office)
Professional Development
Nelson Social Committee Activities
Flexible Health & Dental Plans
Pension Plan with Company Matching
Registered Retirement Pension Plan
Employee Assistance Program
Employee Recognition Program
Fitness Reimbursement Program
Company Product Discounts
Join our team!
Check out our current career opportunities to learn how Nelson can help you accelerate your career!